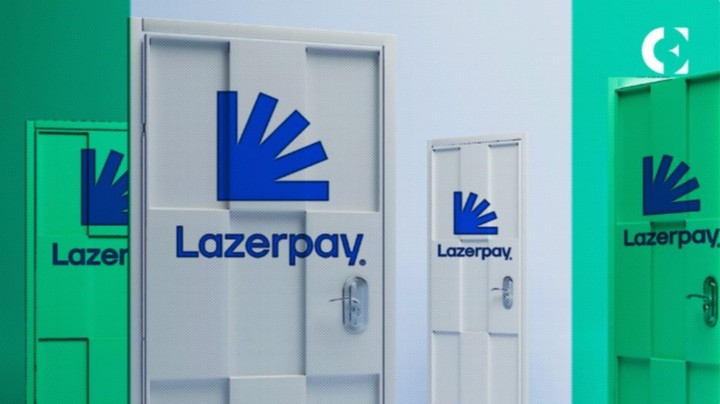 Lazerpay, a payment gateway platform based in Nigeria, has announced that it will be shutting down its operations after unsuccessful attempts to raise additional funding. The news of Lazerpay's closure has come as a shock to many in the Nigerian fintech industry, as the company had shown promise in the rapidly growing market.
Founded in 2018, Lazerpay had raised $3 million in seed funding but was unable to secure additional funding to scale its operations in the highly competitive Nigerian payment gateway industry. The company's failure to secure funding is reflective of the challenges faced by many startups in Nigeria's fintech sector, where access to capital remains a major hurdle.
In a statement issued via its official Twitter handle on Thursday, the CEO, Njoku Emmanuel, said Lazerpay ceased operation after multiple fruitless efforts to raise funds for the business's survival.
"We were unable to close a successful fundraising round," Emmanuel explained to stakeholders.
He said, "We fight hard to keep the lights on as long as possible, but unfortunately, we are now at a point where we need to shut down."
The firm promised to resolve all outstanding matters before the disruption, and merchants were advised to withdraw their funds from the platform before April 30, 2023.
The Nigerian fintech industry has seen significant growth in recent years, with the emergence of several new players in the market. However, the competition for funding from investors has intensified, making it difficult for smaller startups like Lazerpay to secure the necessary funds to expand their operations.
According to a report by PwC, the total funding raised by Nigerian fintech startups declined from $132 million in 2019 to $55 million in 2020. The report also noted that while the Nigerian fintech industry has shown resilience in the face of the Covid-19 pandemic, access to funding remains a major challenge for many startups.
Lazerpay's closure is a reminder of the difficulties faced by Nigerian fintech startups, and the need for innovative approaches to funding. Despite the challenges, however, there is still significant potential for growth in the industry, and startups that are able to navigate the challenges may still succeed.
The closure of Lazerpay also highlights the potential for consolidation in the Nigerian payment gateway industry. With Lazerpay's user base and technology up for grabs, other payment gateway providers may look to acquire the company's assets and expand their own operations. This could lead to increased consolidation and competition among the remaining players in the market.
In addition, Lazerpay's closure could also present opportunities for new players to enter the market, particularly those with innovative approaches to funding and technology. The Nigerian fintech industry is still in its early stages, and there is potential for disruption and innovation in areas such as mobile payments, digital banking, and cryptocurrency.
In conclusion, Lazerpay's closure is a setback for the Nigerian fintech industry, but it also presents opportunities for innovation and growth. While access to funding remains a major challenge, startups that are able to overcome this hurdle may still succeed in the highly competitive market. With the closure of Lazerpay, there may also be opportunities for consolidation and new entrants to the Nigerian payment gateway industry.